In the morning our guide will take you to St. Peter's Square where you will attend the Papal Audience (it can be held in the Audience Hall). In the afternoon, at 02.00 p.m., our guide will meet you at the restaurant and take you to start the tour of the Vatican Museums, one of the richest  art collection in the world, to admire, among others, the world  famous Sistine Chapel, Michelangelo's masterpiece. From there you will enter directly  to St. Peter's Basilica, the largest  and most important Catholic Church in the world, with its treasures like the Michelangelo's sculpture La Pietà and the Altar Baldachin by Bernini. Tour ends in St. Peter's Square, dominated by Michelangelo's imposing Cupola and surrounded by the famous Bernini's double Colonnade .
What is included in this tour?
Admission pass to attend the Papal Audience
Assistant during the Audience
Lunch
Skip-the-line entrance tickets
Professional Guide
Free pick-up service from centrally located hotels
Headsets
Whats not included in this tour.
Traslado de vuelta al hotel
Audiencia Papal

Start of the tour

In the morning, our assistant will accompany you to the Plaza San Pedro, where we will await the start of the Papal Audience. If the weather does not allow the outdoor event to be held, it will be held in the Audience Room.

Museos Vaticanos

Priority entry

The Vatican Museums have an immense collection of art created by the Popes through the centuries. Highlight, among others, the Pío Clementino Museum (which includes among others works such as the sculpture "Laocoon and his children" and "Apollo of Belvedere"), the Gallery of Maps, the Gallery of Candelabra and the Gallery of Tapestries .

Capilla Sixtina

Miguel Ángel

We will admire Michelangelo's frescoes, one of the most famous works of art in the world.

Basílica de San Pedro

Basílica Sancti Petri

We will visit the interior of the Basilica of San Pedro, the most important Christian church in the world, heart of the Catholic religion, where you can admire, among other works, "La Piedad" by Michelangelo and the impressive altar "Baldaquino" by Bernini.

Plaza San Pedro

End of our services

The tour ends in the suggestive Plaza de San Pedro, dominated by the imposing dome made by Michelangelo and surrounded by Bernini's famous double colonnade.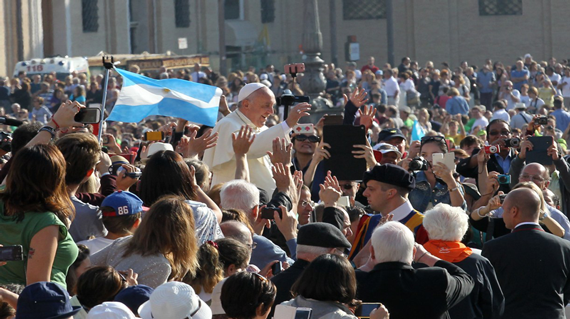 Un sueño para muchos peregrinos que visitan Roma es ver de cerca al Papa Francisco.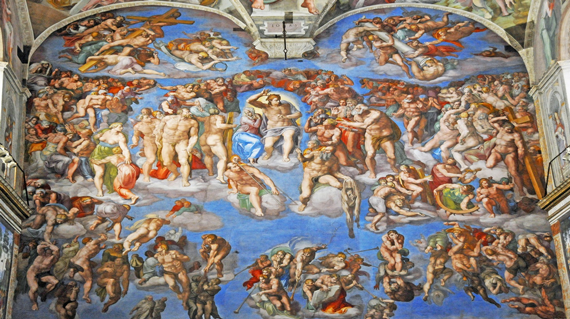 Mural al fresco que decora el ábside de la Capilla Sixtina