Navona Square, the most elegant of all Roman squares, a cosmopolitan meeting place with many outdoor cafes and seasonal fairs, where the famous Bernini's Four Rivers Fountain stands.
Church of San Luigi dei Francesi, which houses the world-renowned cycle of paintings by Caravaggio.
Pantheon, the world's largest unreinforced concrete dome and one of the best preserved of all ancient Roman buildings.
Colonna Square with the famous Marcus Aurelius column.
Trevi Fountain, the largest baroque fountain in the city and one of the most famous fountains in the world, surely one of the icons of Rome.
Spanish Square, with its 18th-century atmosphere created by the ochre-coloured buildings, Bernini's fountain La Barcaccia, and the magnificent and celebrated Spanish Steps that lead up to the Church of Trinità dei Monti. Off the Piazza, you can find boutiques of the most famous high-fashion brands.
What is included in this tour?
Professional Guide
Headsets
Free pick-up service from centrally located hotels when selected (drop-off not included)
Teatro Marcello

Start of the tour

Probably the oldest theater discovered to date, which as its name suggests, is dedicated to Marcello, nephew of Emperor Augustus.

Gueto Judío

One of the most charming and eclectic neighborhoods in Rome

One of the most charming and eclectic neighborhoods in Rome, with small streets and squares full of craft shops and Kosher restaurants (Jews), which also houses the fascinating archaeological area of the "Porticus Octavie".

Campo dei Fiori

One of the liveliest squares in Rome

One of the most popular Roman squares, very busy in the morning due to its open-air market, and at night one of the main meeting points of Roman nightlife.

Panteón

La Rotonda

Temple of circular floor erected by Adriano, dedicated to all the Gods (the word "Pantheon", of Greek origin, means "temple of all the Gods").

Plaza Navona

Fountain of the Four Rivers

One of the most elegant squares of the city, known for its café-terraces, its seasonal fairs, and above all for the "Fountain of the Four Rivers", Bernini's work.

Fontana de Trevi

Aqua Virgo

The Fontana di Trevi is the most famous and ambitious of the monumental fountains of the Baroque in Rome.

Plaza de España

End of our services

In the square stand the well-known staircase that goes up to the church of "Trinità dei Monti" and the baroque "Fontana della Barcaccia"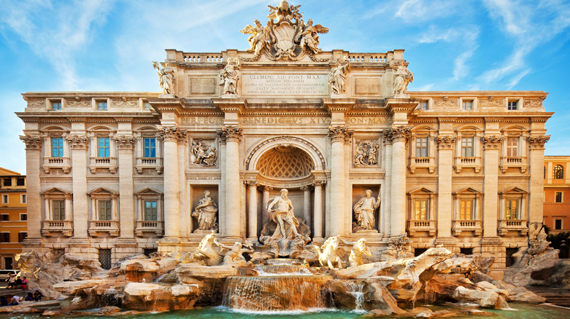 La Fontana di Trevi es la más famosa y ambiciosa de las fuentes monumentales del Barroco en Roma.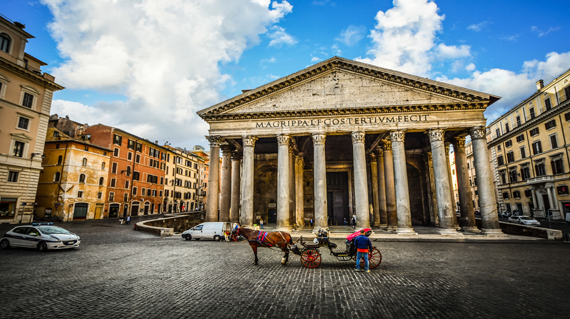 Templo de planta circular erigido por Adriano, dedicado a todos los dioses (la palabra "Panteón", de origen griego, significa «templo de todos los dioses»).